Children's book 'How does it make you feel'
For children with a severe illness
This book is made especially for you. You have experienced many things in a short time, which other children may never experience. Every child deals with this differently. Fortunately, there is no right or wrong way, but one thing is clear: it is all too much for you to solve on your own. That is why your parents, family, teacher and friends will help you. And not to forget the doctors and nurses.
Talking about difficult subjects is not always easy. Understandably, sometimes it can be too much. Then perhaps this book can help you to think calmly about things to do with your illness. Or to talk about it with someone else. We have talked to your fellow sufferers and chosen topics that we know are important to children with profound illnesses.
Attractive drawings and questions put directly to you will make you think. And you may find it just a little bit easier to talk about it with others. Isn't that nice?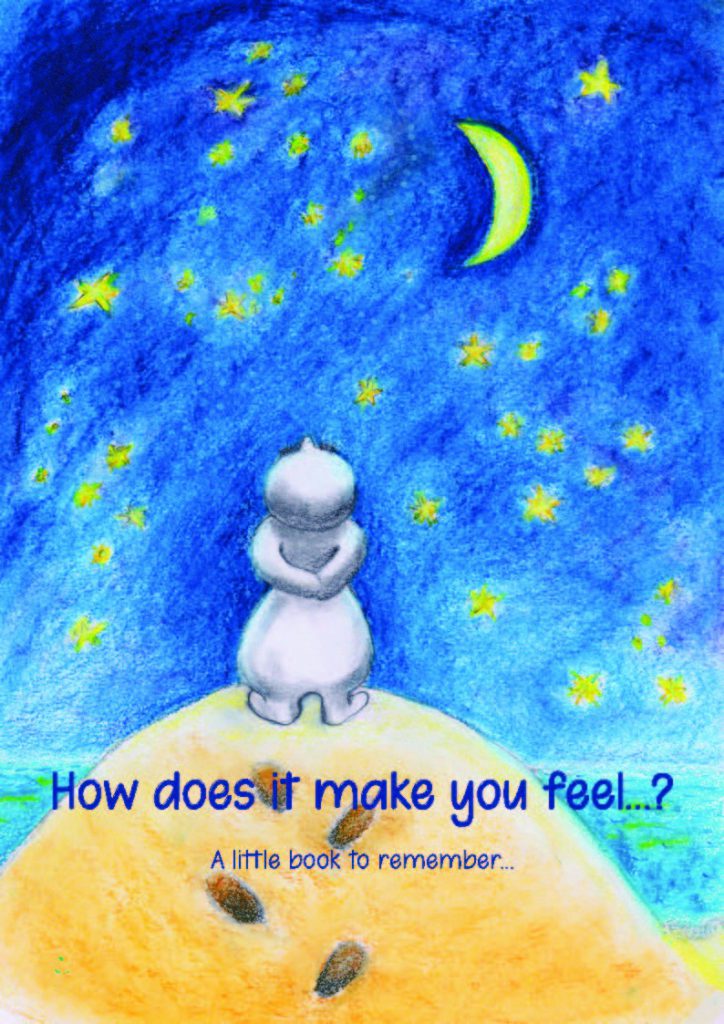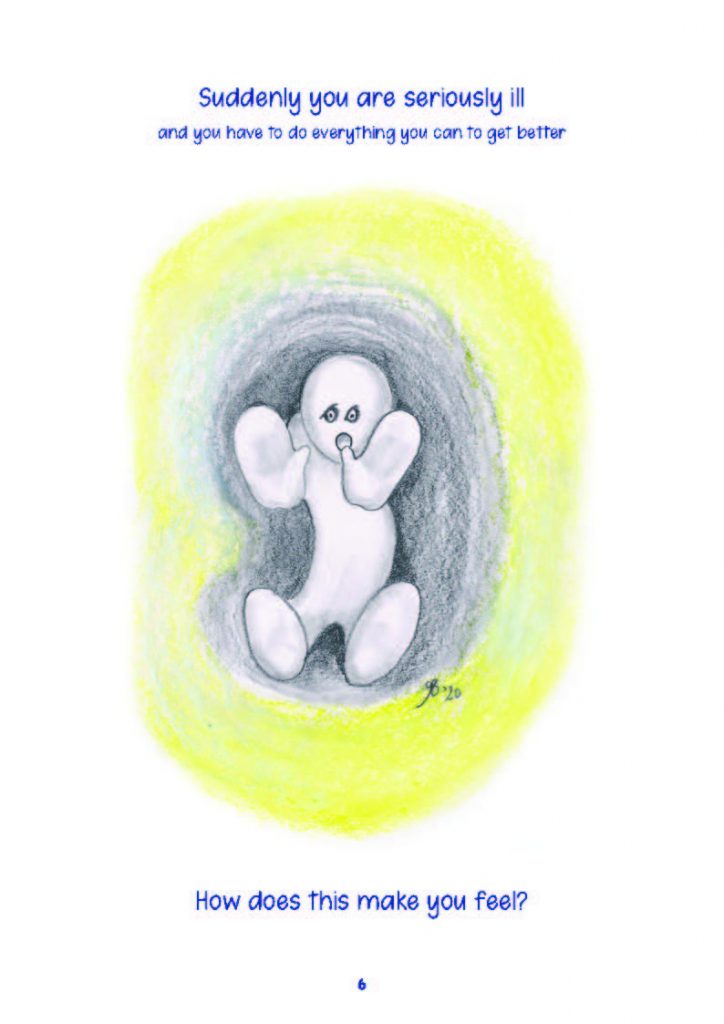 For parents and carers of a child with a severe illness
Your child is going through a period that is very radical. What was normal before has now become very special. Your child has been confronted with things that his or her peers will not easily experience. Every child reacts differently to this, fortunately.
This book can help your child to put his or her thoughts in order, to give words to feelings. It is not a do-book. No, it is not. It is a book to put in a place where you can easily reach for it. For you as a parent or carer, to look back or forward. For you together, to start the conversation with your child.
Because especially when things are very difficult, words sometimes fall short. Then this book, with its attractive drawings and thought-provoking questions, can give you just that little extra push. That way, you can take another step forward together.
For healthcare professionals, dealing with a child with a severe illness
As a healthcare professional, you have been entrusted with caring for children who experience a severe illness. You take care of and guide them in a very drastic period. Everything about everyday life is turned upside down: what used to be very typical has become very special. Fortunately, every child reacts differently to this. This book can help you care for the child and guide you in organizing his or her thoughts, giving words to feelings. It is not a 'to do' book. No, it certainly is not. Have this book always in hands reach. Words sometimes fall short during difficult times. With its atmospheric drawings and questions that encourage you to think, this book can give you that extra support. This way, you can provide additional support for recovery with this book.
Order our book and help a child learn to cope with and talk about a serious illness
The children's book 'What does it do to you' costs €10.95 (we are VAT exempt). The shipping costs are between 1-9 books € 4,60 and from 10 books on it is € 6,75.
The concept for the book was developed by Robert Greene of the HungerNdThirst Foundation. The idea was to create a book to support children and their parents/carers in talking about and reflecting on being sick. It needed to be something that could help children in their own way, and especially at their own pace and without pressure, to reflect on what being sick does or has done to them, or what impact the illness has had on them.
Children must be able to feel free to share these feelings. The book is not only suitable for children, their parents and caregivers, but also for adults who themselves have experienced an illness as a child.
Title: How does is make you feel
Author and Illustrator: Myrjam Boone
Editor and translator: Robert Greene
Together with: Elroy Aijal
ISBN: 97890341323
Print run: 1000
Weight and dimensions: 156 gr; 21 cm x 29,7 cm
Frequently Asked Questions
Can I safely leave my data on the site?
Yes. The HungerNdThirst website is secured with an SSL certificate. The information you send or receive through the site is private. You see that at the lock in the address bar. 
Is it safe to order the book online?
Stichting HungerNdThirst uses Mollie B.V. as an intermediate organization for our payments. Mollie Complies with all the guidelines for the security of Internet payments, prepared by the European Banking Authority. They also receive permanent supervision of De Nederlandsche Bank.
What is the delivery time?
As soon as we have received your order and payment, we will ship the book (package) within 1 day via PostNL. Call or email us for the exact delivery time.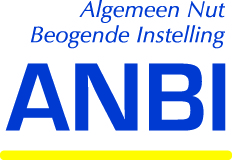 SThe HungerNdThirst Foundation is recognised as an Institution for General Benefit. 
Address
UP Office Building
Piet Heinkade 55
1019 GM Amsterdam
Data
KVK 65442407
RSIN 56114066
BTW NL856114066B01
INGNL46INGB0006989012
BIC INGBNL2A

Contact
info@hungerndthirst.org
+31 20 820 3913